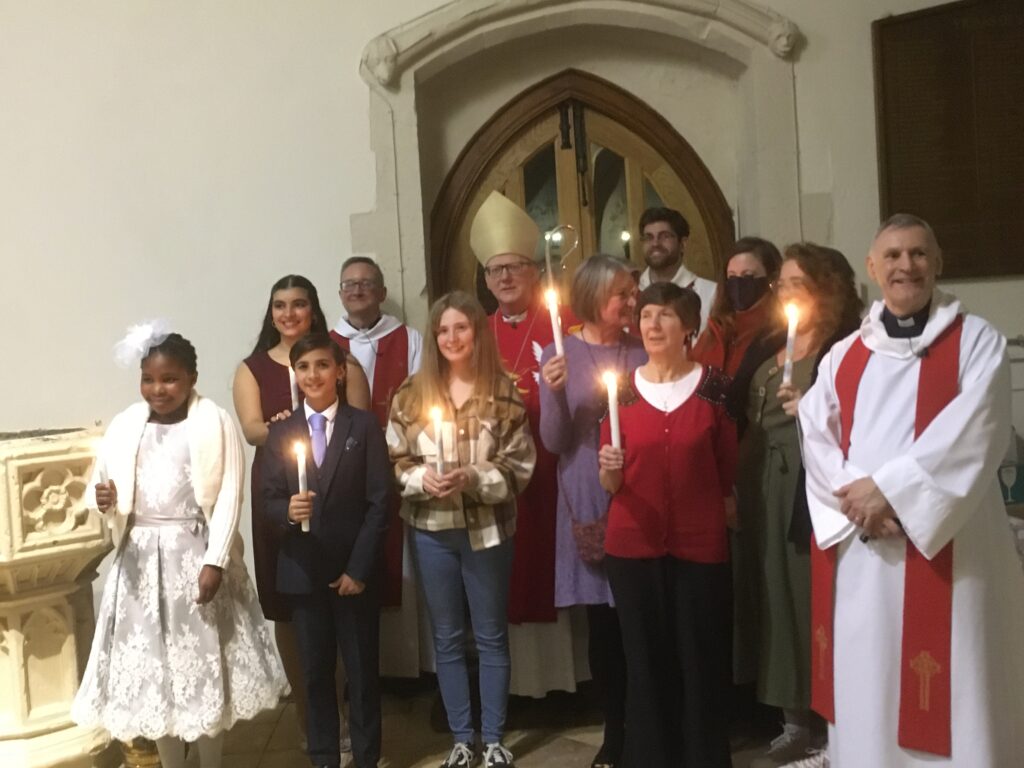 Confirmation Service at St Mary's Church 13 February 2022
Online course on Living in Love and Faith starts 26 January

Living in Love and Faith (LLF) is a set of Church of England resources to explore Christian teaching and learning about identity, sexuality, relationships and marriage. These are really important current issues for us to explore together.

Bishop Michael will be leading a five-week online zoom course for Living in Love and Faith. The sessions are all on Wednesday evenings, from 8.00 pm – 9.30 pm. The dates are: 26 January; 2 February; 9 February; 23 February and 9 March.

You can follow this link to book a place: LLF Eventbrite booking.
Cub Scout display
The Stotfold Cub Scouts visited St Mary's on Thursday 24 February to learn about the life of a church. There is a temporary display of their photos from earlier visits to the churchyard.
Church Flowers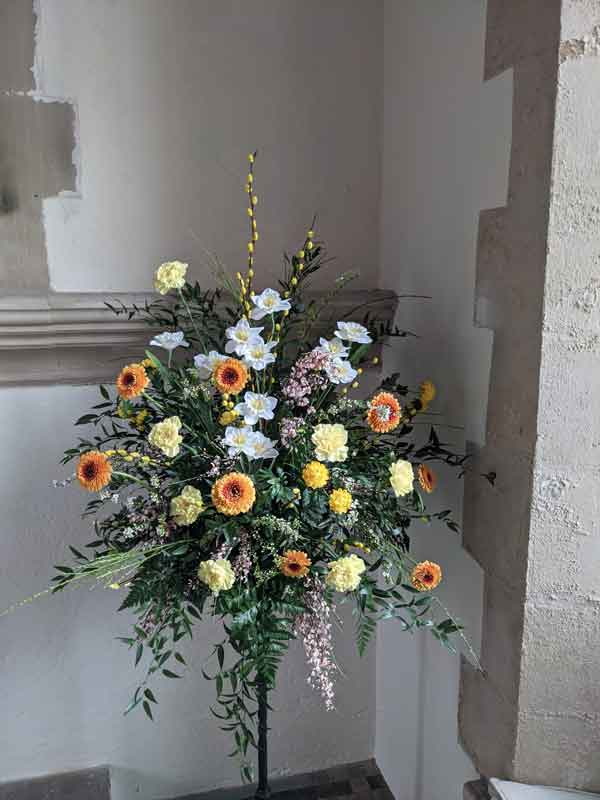 If you would like an arrangement to
be placed in Church in celebration of
a special occasion or in remembrance of
a loved one
Contact:
Anne Scarr – 01462 834844
Collections for Ukraine Appeal
At all four Sunday Services on Sunday 6 March there will be retiring collections for the Disaster Emergency Committee Ukraine Appeal. The DEC brings together 15 leading aid charities including the British Red Cross, Christian Aid and Oxfam. The DEC charities and their local partners in the Ukraine and in neighbouring countries are providing food, water, shelter and medical assistance. The government will match donations to the DEC campaign, pound-for-pound up to £20 million.
Click here to read our weekly newsletter